Shopping
In the store we have a large selection of guns, ammunition, targets, and all your other shooting needs. For your convenience, you can shop online with one of our distributers and get our great store pricing right from your own home. Your order will be shipped to our store where you may come in at your leisure and pick it up.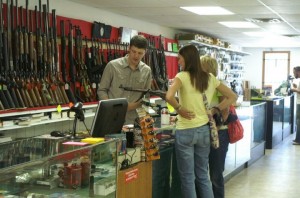 We stock all major brands of firearms , and offer specialty order items at customers request.
If we don't have it, and its out there, we can get it.